Are pets cremated individually?
We offer two types of cremations available for pets: private or communal. In a communal cremation, your pet is cremated along with other animals. In a private ceremony, your pet is cremated alone, so you are able to get the ashes afterward.
What does it cost for pet cremation?
The starting cost of a private pet cremation is $140. The exact cost is based on the weight of your pet. We also offer communal cremations for $30.
What do I do if my pet dies at home?
Please do not hesitate to contact us anytime day or night. If you call after business hours, we try to answer all calls as they come in. It's our guarantee that one of our team members will call you back as soon as possible if we miss your call.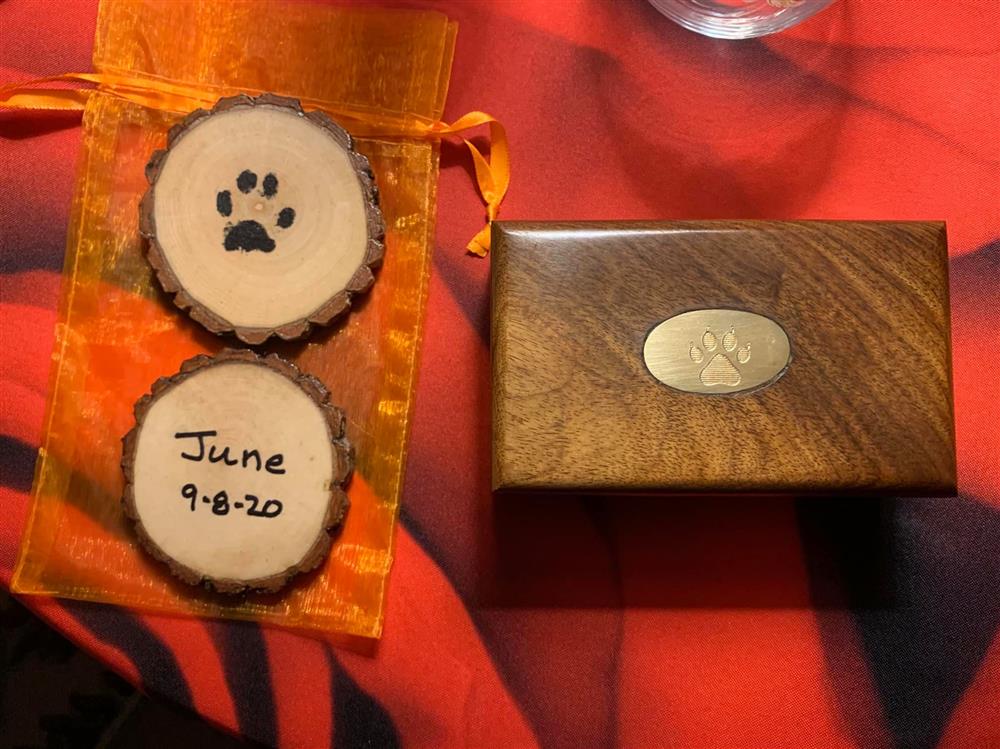 How do I care for my pet after he or she has passed away?
Until decisions and preparations can be made, place your pet in the coldest part of your home. Put plastic down on the floor (a plastic bag or tarp will work) and then place newspaper or a blanket on top of the plastic. Place your pet on top of the blanket or paper and then cover your pet with another towel or blanket. At this time, if possible, make any necessary aftercare arrangement. Please call us anytime if you would like more information or require aftercare for your pet.
My pet passed away at the Veterinarians office. Can I select where my pet is cremated?
Yes, and we always encourage pet owners to do so. Remember, the type and quality of aftercare you want for your pet is a personal decision that only you and/or your family can make. you can always tell how you want your pet to be cared for and by whom. We will gladly pick up your pet from any veterinarian at no additional charge to you. You can call us directly and we will
respond to your veterinarian's office at the time you request. Please don't hesitate to call with any questions.
How long does it take to get my pet back?
At Peaceful Pets USA we will have your pet back to you within 3-4 days, and more often than not, we are able to return your pet sooner.
If I choose to not receive my pet's remains back, what will be done with my pet's remains?
Once the communal cremation is complete, we will scatter the cremains from our communal cremations in a beautiful meadow on our family farm. If a communal cremation is the service you choose for your pet, rest assured that all pets who pass through our facility are treated with absolute dignity.
Does my pet have to be placed in an urn?
All pets cremated at our facility are placed in one of our standard urns unless you choose another type or style of urn from our large and reasonably priced selection. We have many different kinds of urns so you're sure to find one that memorializes your pet in the way you see fit. You cared enough to bring your pet to us and we care enough to send every pet home in a proper urn with the dignity they deserve.
Can I prepare for the passing of an elderly or infirm pet?
Yes. Preparing in advance for the passing of a sick or elderly pet can make things a little easier for you when the time comes. Call us or come by anytime to discuss ways in which you can prepare.
---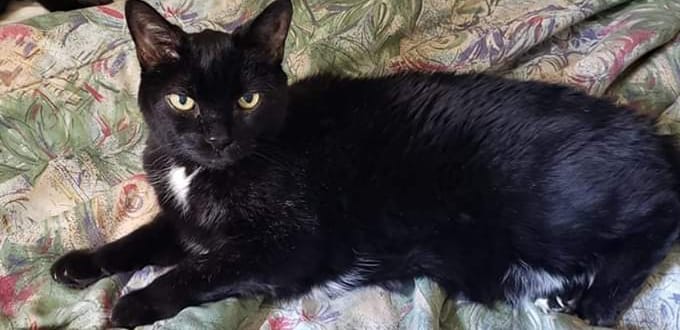 "Tracy Peters is AMAZING! Peaceful Pets did a wonderful job with our Stitch! She came to the vet's office where we had Stitch put to sleep, picked him up, and took him to be cremated. Stitch was home again within 3 days, his ashes in a beautiful urn and 2 silver necklaces. A beautiful poem, 2 wooden circles with his paw prints, and a clipping of his hair were also included! We could not have asked for more!"
~ Linda P.